Welcome to the Official Website of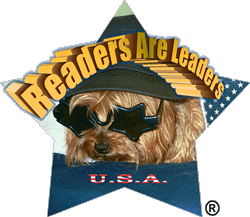 Online Poems, Uplifting Poetry, Children's Books, Web Rings and Helpful Web Sites
Young Adults, Teens and People of All Ages Wanted




Online Poems
Table of Contents
Half Full, Or Half Empty? Ballerina Girl The Gift God's Children
Henry Ford September Eleventh, 911 Life Is, a Rose Kevin
Four Yorkshire Terriers Judy K. & Judy K. California Books
7 Continents Twenty-five Years Clutter Will You Love Me Enough
More Online Poems

Now Available

Express Yourself 101 Kaleidoscope VOLUME 3
Selected

by Ana Monnar

(Nov 8, 2010)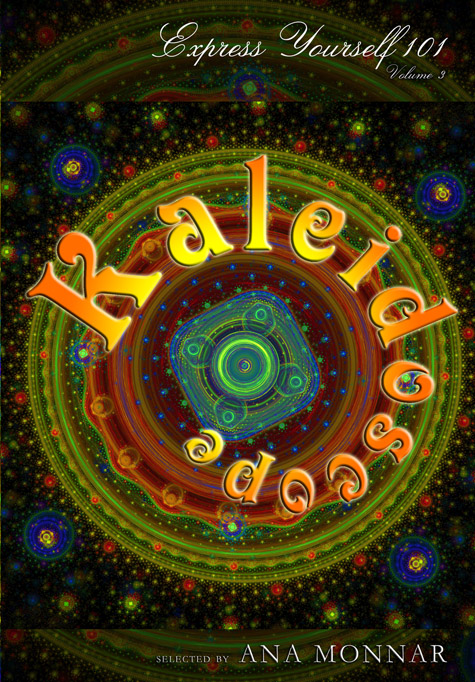 Express Yourself 101 : Kaleidoscope
(barnes and noble .com)
Express Yourself 101: Kaleidoscope Volume 3
Compiled by Ana Monnar
Past - William Blake, Robert Browning, Robert Burns, William Cullen Bryant, Ralph Waldo Emerson, John Keats, Lord Alfred Tennyson
Present - W. Jude Aher, Kevin Paul Alawine, Eluisa Altman, Marilin Al...varez, Natalie Alvarez, Monica Amin, C. Christelle Bay, Catsteven P. Betonio, Linu Conil, Barbara Contreras, Cuqui, Doreen Custodio, Hazel Sigrid C. Delara, Zoyla Edwards, Carlos Alberto Espin, Erik Estabrook, Erwin Fernandez, Lynielle Flores, Marcette Fochier, Janice Marie Foote, Marisa Forbes, Isis Garcia, Stacy Goll, Johanna Gonzalez, Anubhav Gupta, Mayte Guzman-Robles, Sergio Guzman, Lana-Lee Jackson, Kenneth Rey C. Jimena, Samaa Kamel, Jasmine Kang, Saksham Katyal, Barbara Ledford-Wright, Blanche L. Ledford, Brenda Kay Ledford, Lorraine Lynch, Rattan Mann, Sam Manty, A.S.M. Shamim Miah, Alberto Monnar, Alexander Monnar, Ana Monnar, Anna Lee Monnar, Anthony Montero, Lipipuspa Nayak, Jazmin Noguera, Rebecca Ortega De Martinez, Rod Pallister, Maria Ina Camille J. Palomar, Hrusikesh Panda, Rachel Paroni, Dorin Popa, Ph.D., Cheenee Raboy, Jean-Michel Rocard, Nissmah Roshdy, Maria Teresa B. Ruybibar, Zainab Salim, Maggy San Jose, Linda Scott, Mohammad Afzal Shauq, Neamul Hasan Sohan, Alan Thomas, Jesus Trazo, Diane Olivia Valentine, Yanira Zelaya

Future - Gabriela Acosta, Nicole Acosta, Anyle Alcazar, Jostin Armada, Karla Beytia, Alejandra Maria Cuevas Celis, Nacey Fernandez, Katerin Gomez, Giselle Gonzalez, Jonathan Gonzalez, Justin Gonzalez, Maria Gonzalez, Maria José Guillen, Caleb Harrison-Roper, Sandra Hermoso, Kiara Lop, Yaraidi Mayo, Christopher Martinez, Alvaro Morales, Samantha Morell, Dominic Noel Ordoñez, Sofia Ortiz, Karina Peñate, Ana Perez, Fernando Perez, Gabriel E. Razuri, Alejandro Rodriguez, David Rodriguez, Karla Rosario, Alicia Ruiz, Leovanes Sanchez, Jose Sandoval, Emme Santayana, Joseph Sisto, Daniela Toledo, Aleisha Valsaint, Cierra Vidal, Kaylee Vidal
Express Yourself 101 Kaleidoscope VOLUME 3
(Available at Amazon.com)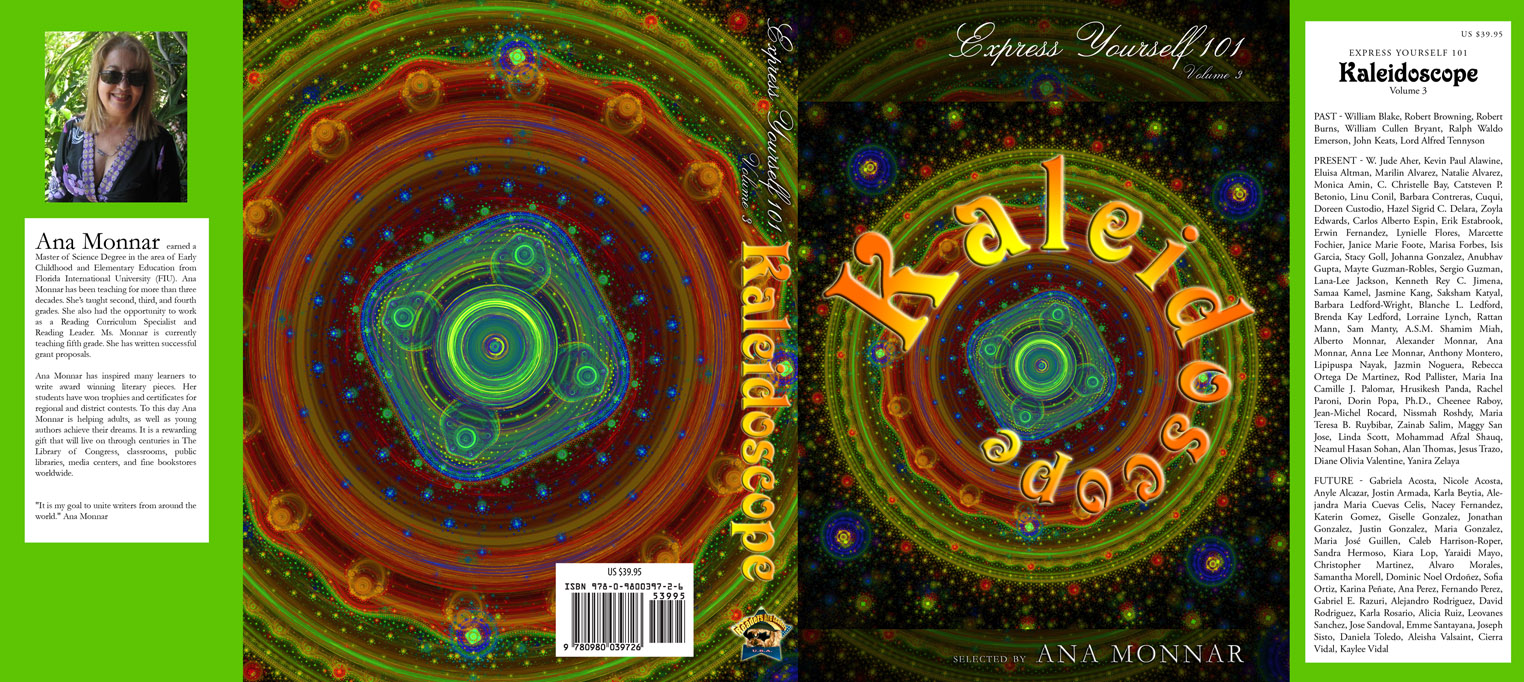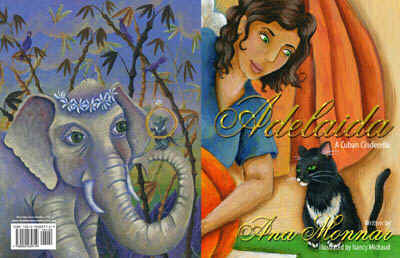 Adelaida : A Cuban Cinderella by Ana Monnar,
Nancy Michaud (Illustrator),
Linda Weinerman (Editor)
Synopsis
On the island of Cuba lived two sisters named Adelaida and Marisol. Although identical twins in appearance, their personalities were as different as night and day. Adelaida was noble and loved to help others. She understood that the situation at home was not easy. On the other hand, Marisol believed that the world revolved around her. Will the sisters' actions affect their fate?

Cinderella Stories from Around the World: A list by Ana Monnar
Fairy Tales with a Twist: A list by Ana Monnar
Happily Ever After, "Fairy Tales": A list by Ana Monnar

Annoying Alex by Alexander Monnar
Steven Pileggi (Illustrator)
Synopsis
From the moment Alex would wake up, he would love to annoy his mother. He would love to annoy his sister. He would love to annoy his brother. Alex seemed to get pleasure from annoying anyone and everyone. Until one day...


Maggie : The Girl Who Only Loved Herself by Alberto Monnar
Ken Nebel (Illustrator)
Linda Weinerman (Editor)
Synopsis
Maggie was always making fun of people because of the way they looked. She thought she was the most beautiful girl in the world. Maggie never shared or helped anybody. But one day it all changed. What or who changed her life?

Clutter
by Ana Monnar and Ken Nebel
Clutter is a humorous children's color book written by Ana Monnar. The main character is a boy who could not be bothered by the clutter in his room. The father wished the boy would be less messy. However, the boy knew where all of his things were under each single pile. The clutter seemed to remain no matter what. Last but not least, the teen boy grew older and married, and guess what? His first born son grew and grew. When the young son became a teenager the story repeated itself.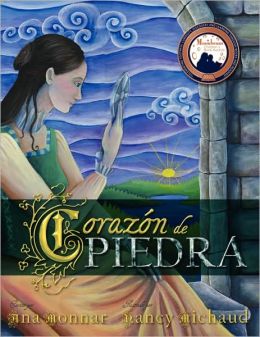 Corazón de Piedra by Ana Monnar, Nancy Michaud (Illustrator) , Myriam del Castillo (Translator) Paperback ISBN: 9780976803577 Book Description
Los padres del príncipe Guillermo y de una bella doncella los habían comprometido en matrimonio desde niños. Pero cuando el príncipe pensaba en esta boda, comprendía que esto no podía ser. Sólo imaginar que tendría que vivir en esta angustia le hizo darse cuenta de que no podría ser ni por minuto, ni por una hora, mucho menos por toda una vida. Con esta convicción, el príncipe Guillermo, mirándole a los ojos, le informó que esta boda nunca se llevaría a cabo.


Corazón de Piedra is the Spanish version of the children's fairy tale titled, Heart of Stone
written by Ana Monnar.


The Moonbeam Children's Book Awards are designed to honor the best children's books, authors and illustrators, and to support childhood literacy and life-long reading.
Announcing the 2008 Moonbeam Children's Book Awards Results
Here are the best children's books of the year as determined by the Moonbeam Awards judges.
25. Spanish Language Book
Gold (2): Ensonacion y el Jardin de Suenos/Dreamygirl's Field of Wishes, by Jorge Betancourt Polanco (Stephens Press) and El tirburón que me enseñó ingles/The shark that taught me English, by Michelle Markel; illustrated by Bo Young Kim (Lectura Books)
Silver: Piedrin y Goliat: El Verdadero Heroe/Stony and Goliath: The True Hero, by David P. Alcorta; illustrated by Jill M. Schmidt (Book Publishers Network)
Bronze: Corazón de Piedra, by Ana Monnar; illustrated by Nancy Michaud (Readers are Leaders USA)

http://www.independentpublisher.com/article.php?page=1250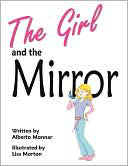 Synopsis
Britney would see her mother moving her mouth, but the advice went in one ear, and out the other. Until one day when her world was turned inside out.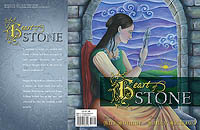 ISBN Complete: 978-0-9768035-5-3
Publication Date: 2/17/2007
Language: English
A marriage between a maiden and Prince William had been arranged by their parents. But, the more William thought about it, the more he knew it could not be. This beautiful young lady spent hours at her vanity. Imagine living with such distress, not for a minute, an hour, much less for a lifetime. With strong conviction Prince William looked her in the eyes and informed her that the wedding would never be.
Juvenile Fiction: Fairy Tale, Royalty
(kings queens princes princesses etc.)
Ana Monnar, Author
Nancy Michaud, Illustrator
Linda Weinerman, Editor
Rebecca Wolfe, Editor
Masha Shubin, Cover and Book Lay-out Designer
Available at: Heart of Stone
Now Available at Barnes and Noble



Hungry Woman Ana Monnar, Author
Steve Pileggi, Illustrator
Available at amazon.com
Now Available at Barnes and Noble

Publisher: Readers Are Leaders U.S.A.
Imprint: Readers Are Leaders U.S.A.
ISBN/SKU: 0976803542
ISBN: 978-0-9768035-4-6
Title: Hungry Woman
Publication Date: 2/10/2007
Language: English
Book Description (formally called "Annotation"):
Hungry Woman is a full color rhythm and rhyme, humorous children's book. The Hungry Woman eats huge tasty meals all through the day during breakfast, lunch and dinner. She gets bigger and bigger and transforms into different animals. At the end of the story, the hungry woman ended up waking up from a bizarre dream because she went to bed hungry. Ana Monnar is the author of numerous children's books. The following are a few of the titles: It Doesn't Matter, The Law of the Funnel, Clutter, Heart of Stone, and Adoption? Thank God for That Option! Steve Pileggi has illustrated an abundance of children's books including, Who Moved My Cheese for Kids, and Value Tales, full color, 42 titles, (16 million copies sold) plus sculpture and design for Animal Spirits, a line of animal theme candles (20 million in sales.)



Title: Express Yourself 101
Dancing with Words
VOLUME 1
ISBN: 0-9768035-2-6
Poetry, Short Stories / Anthology (multiple authors)
Language: English
Available at:
amazon.com U.S. amazon.com UK bn.com
Book Description
An anthology featuring 101 writers from the past, present and future.
PAST Mark Akenside, Elizabeth Barrett Browning, William Blake, Robert Browning, William Cullen Bryant, Charles Dickens, Eugene Field, Samuel Johnson, John Keats, Amy Lowell, Edgar Allan Poe, Christina Rossetti, William Shakespeare, Phillis Wheatley, Walt Whitman
PRESENT W. Jude Aher, Christopher Aiden, Kevin Paul Alawine, Elein Arencibia, Marcy Axness, Ph.D., Nathaniel Booker, Janelle-Diane Bravo, Isabel Cabán, Didier Camacho, Richard Caruso, Todd Cheney, Tahlia Dago, Adriana Gale, Stacy Goll, Milena Gomez, Stephanie Harmon, Beverly Houck, Michael Levy, Ralph Lichtenberger, Adrienne Lin, Miriam Lorenzo, Sandra R. Mainer, Ana Monnar, Melissa Oharriz, A. Owens, Charles P. Ries, Jason Schramm, Miryam Shields, Adrian Spendlow, Linda Stypulkowski, Idania Temiño, Linda Turner-Zwetkov, Kathleen Vasilas, Sand-dee Rose Waybill, Melissa-Marie Zirini
FUTURE Andrei Alessandri, Kristin Aughenbaugh, Shreya Baid, Rachel Bernhardt-Licea, Michael Cano, Mario Caraballo, Jacquelyn Conde, Valerie Corella, Katryna Cruz, Mila Dago, Rene Dago, Andrew Davis, Annette Elguezabal, Christina Fernandez, Eli Fernandez, Juan Figueroa, Brittany Fowler, Paul George, Acelia Gonzalez, Brian Gonzalez, Elisa Gonzalez, Roxana Iviricu, Dakota R. Lipton, Sasha Martinez, Alberto Monnar, Alexander Monnar, Anna Monnar, Tiffany Oharriz, Kahyra Paulette, Andres Quinta, Daniel Rams, Victoria Rams, Catherine Ries, Gema Rodriguez, Stephanie Rodriguez, Steven Rodriguez, Camila Romero, Jonathan Ruano, Justin Ruano, Megan Ruiz, Jorge Sanz, Alfredo Toll, Laurence Tommasi, Jr., Alexandra Varona, Kristin Vazquez, Leidy Villa, Linda Villa, Chantelle Viloria, Denise Washington, Matthew Williams, Ibrain Zirini
Publisher: Readers Are Leaders U.S.A.


Express Yourself 101
For Your Eyes Only

VOLUME 2
ISBN: 0-9768035-6-9
ISBN 13: 978-0-9768035-6-0

Now available at:
amazon.com U.S. bn.com

International Sites:


amazon.com UK Canada Germany Japan France China

An anthology featuring writers from the past, present and future…

Part 1 - Once Upon a Time


George Canning, Paul Laurence Dunbar, Khalil Gibran, Rudyard Kipling, Harold Munro, William Morris, Christina Rossetti, William Shakespeare, Ella Wheeler Wilcox

Part 2 - After That


Herminia Vivancos

Part 3 - In Addition


Elizabeth Aguilar, W. Jude Aher, Kevin Paul Alawine, Miriam Arango, Milagros Avila, Prmod Bafna, Therese Young Belisle, Alexander Bernace, Dev Bhardwaj, Zoyla Córdoba, Rachelle Arlin Credo, Alain E. Dardé, Chantal Dardé, Maggie Dardé, Gail Deemer, Carolina de la Uz, Juan del Cerro, Elena Diaz-Orta, Juana Escorbort Encarnación, Erik Estabrook, Andi Fisher, Mary García, Stacy Goll, Milena Gomez, Sergio Guzman, Jasmine Kang, Penn Kemp, Eda Marie LaPolt, Barbara Ledford Wright, Blanche L. Ledford, Brenda Kay Ledford, Michael Levy, Miriam Lorenzo, Michaela Macha, Joan Marques, PhD., Renee Matthews-Jackson, J. Michaels, Alina Monnar, Lipipuspa Nayak, PhD., Radha Binod Nayak, PhD., Daniel North, Hrusikesh Panda PhD., Margaret Paniagua, David Pereda, José Luciano Piloto, Margarita Piloto, Dorin Popa, PhD., Charles P. Ries, Kimberly D. Robinson, Alexander Shaumyan, Miryam Shields, Adrian Spendlow, Rose Mary Stiffin, PhD., Linda Stypulkowski, Kathy Vasilas, Matthew Williams, J. Allen Wilson, S. S. Wong, Yujiro

Part 4 - Furthermore


Brandon Apagüeño, Kristin Aughenbaugh, Mitzi Bello, Rachel Bernhardt-Licea, Dayana Blandon, Mario Caraballo, Caitie Chrismon, Jacquelyn Conde, Lesley de la Uz, Alexandra Fernandez, Gabriel Fernandez, Johanna Gonzalez, Tania Gonzalez, Dakota R. Lipton, Amanda Lopez, Alberto Monnar, Alex Monnar, Anna Monnar, Alex Perez, Amanda Piloto, Andrea Piloto, José Piloto II, Jonathan Ruano, Justin Ruano, Alexander Sanchez, Giselle Talavera, Laurence Philip Tommasi, Jr., Annette Valls, Tiany Vasallo, Giovanna Velasco, Ibrain Zirini

Part 5 - Before I Go


Ana Monnar

Books written by Ana Monnar
Half Full, Or Half Empty?
An imaginative collection of poems
Appropriate for all ages

Poetry from Planet Earth
A children's poetry book
appropriate for ages 10 and up

To purchase the above Books at AuthorHouse
Click Here

To purchase the above Books at Barnes & Noble
click on the appropriate book link below
Half Full, or Half Empty?: A Collection of Poems
Poetry from Planet Earth


Gold and Glitter is a poetry book for young adults.

Gold & Glitter Available at AuthorHouse
To Purchase Click Here


Relax New and Selected Poems

"Something Old, Something New, Something Borrowed and Something Blue" are the four parts incorporated in the book titled Relax. Part 1, Something Old, consists of selected poems from Half Full, Or Half Empty?, Poetry from Planet Earth and Gold and Glitter written by Ana Monnar. Part 2, Something New, is a section of poems that have not been published before this title. Part 3, Something Borrowed, consists of quotes and proverbs from long ago. Part 4, Something Blue, offers poems with the word blue appearing somewhere in the verse. Ana Monnar has written poetry for young adults and children's books. Relax is intended for a more mature audience. Some of the poems in Part 2 will be considered witty, gloomy, cynical, contemptuous, while others are inspirational. So relax and be ready to go on a journey that will provoke your emotions.

Click Here to
To buy Relax from amazon.com please click here.

To buy Relax from Inkwater Press


Adoption?
Thank God for That Option!
32 page Children's Book

Available at Xlibris
ISBN: 1-4010-8339-0
Click Here To Purchase

Adoption?
Thank God for That Option!
Spanish Version

Now Available click here





It Doesn't Matter
24 page Saddle stitched book
It doesn't matter sends a message.
The message is that no matter what
you look like, beauty comes from within.

Trafford Publishing
(Click above to purchase)

Amazon.com
(Click above to purchase)


The Law of the Funnel &
La ley del embudo: A bilingual story
A Children's Book in English and Spanish

Trafford Publishing
(Click above to purchase the English version)

Trafford Publishing
(Click above to purchase the Spanish version)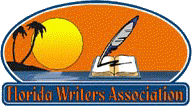 Uplifting Poetry for Young Adults and Children's Books






© Copyright 2002 All rights reserved Readers Are Leaders U.S.A.
Do not remove anything from these pages without owner's permission.
Thank you,
Ana Monnar

This page was created by Web Designs by Diamond
Please email the webmaster with any problems.

You may use this banner to link to this site

Banner link should go to: www.readersareleadersusa.net
or www.readersareleadersusa.com